Doveleigh Care LTD Win Again At The National Care Awards
Doveleigh Care Ltd are extremely proud to announce that Amy Burt was named as national Area Manager of the Year and Samantha Evens as the national Care Home Manager of the Year at the recent National Care Awards. The Finals of the National Care Awards 2020 took place on Wednesday evening, but due to the Covid pandemic, the awards evening was held on-line virtually, rather than London Hilton as would be normal. The National Care Awards is an annual event organised by Caring Times magazine, a management magazine for the social care sector. Caring Times reflects the opinions of the social care sector, focusing on news affecting the private, public and not-for-profit providers of nursing and residential care. The Awards were devised to celebrate the very best people in the long-term care sector, by highlighting excellence and rewarding those who work tirelessly to provide consistently outstanding care. There were 18 categories to enter overall and there were four or five finalists in each category. Doveleigh Care Ltd had been successful in getting through to the Finals in 3 categories, namely:
Area Manager of the Year – Amy Burt
Care Home Manager of the Year – Samantha Evens
Care Home of the Year – Arcot House Care Home, Sidmouth
Arcot House didn't manage to scoop the national Care Home of the Year title, but being one of the final five this year, having already won the same title in 2017, shows amazingly high standards of consistency. Our congratulations go to the winners and all the staff at Arcot House for their part in this outstanding achievement,
Doveleigh Care Ltd has three care homes in East Devon providing residential care of an exceptional standard for the elderly.
Arcot House is a 28 bed home located in the seaside town of Sidmouth. It provides care in the beautiful setting of a Georgian Manor house with a large secure garden. An additional, spacious
five bedroom ground floor extension has recently been completed. Each new room is en-suite and each has it's own private terrace overlooking the garden.
Dove Court is a beautiful, genteel, 32 bed care home set high on the hillside above Seaton with stunning views and a large conservatory and patio looking over the Axe valley towards Axmouth and Lyme Bay.
Doveridge is a homely 20 bed care home, set in an old farmhouse in the friendly (but apparently the most rebellious) town of Colyton. It provides personal care for older people living with dementia whilst maintaining a very "home from home" atmosphere.
All of them have remained free of the Covid-19 virus throughout the pandemic. This has been down mainly to the diligence and thoroughness of our staff at all times. Contact between residents and their loved ones has been difficult during lockdown, but by using Skype, Facebook and other social media applications has at least been possible. Residents were also regularly taken out for drives around the countryside on a "one to one" basis during this difficult time in one of our three "Dove Bugs". As restrictions are easing, families are now being allowed to visit their loved ones for the first time since lockdown began, albeit with some limitations. We are hoping that the present restrictions will soon be eased further as the country begins to return to normal.
All three homes are presently rated "Outstanding" by the Care Quality Commission (CQC) which is some feat in itself, but what is more impressive is that all three have recently been awarded their second consecutive Outstanding rating by CQC, which is an amazing achievement and displays exceptional level of care over the long term. CQC recently rated Arcot House in Sidmouth to be Outstanding in all 5 domains of inspection for the second time. This makes it the first and only residential care home in the country to achieve this incredible feat!
All three homes are supported by a team of staff with a range of skills and experiences. This includes the management team, care staff, activities, maintenance staff, cooks and domestics. The skills of individuals are utilised across all of the homes to ensure all residents are able to benefit. Staff will normally work across the three homes when required to provide additional support or to cover holiday or sickness, but in the last few months this has been restricted due to Covid-19. Our continued success and recognition has been through the incredible efforts and dedication of our wonderful, hardworking staff team. We now also have a new Art Therapy Room in one of our homes, where residents can express themselves through painting and drawing. A garden shed for residents' use and an allotment are also features in the garden.
We are always looking for caring individuals to enhance our team at every level even further and are always actively seeking new carers with a drive and a passion for their profession. If you think you can enhance our award winning team and would also like to work at one of the best care homes in Devon, why not give us a call or drop us an email? Even if you have no previous experience in care, but are a caring and passionate person, we would still welcome you as we have the ability to train you to the necessary standard. We would love to hear from you and give you the opportunity to change your life and to make it more rewarding. The change you are looking for is only one phone call away.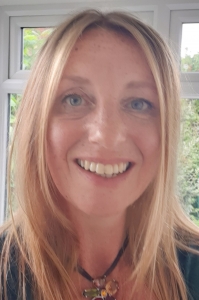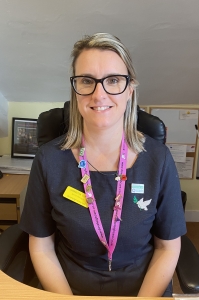 Tel: 01297 23278
email: admin@doveleighcare.co.uk
https://www.doveleighcare.co.uk/wp-content/uploads/2020/11/New-Rooms-photo-nov-2020-scaled.jpg
1213
2560
blaze
https://www.doveleighcare.co.uk/wp-content/uploads/2018/03/dovelogo.jpg
blaze
2020-11-27 14:17:28
2020-11-27 14:18:44
Doveleigh Care LTD Win Again At The National Care Awards