There's no 'I' in (the Doveleigh Care) Team
When it comes to teamwork the care staff at Doveleigh Care all work tirelessly to ensure our residents receive the best care possible. Everyone is valued and respected for the individuals they are and their care is tailored accordingly.
A testimony to this is that all the entrants to the Outstanding Care Awards, Devon and Cornwall made it to the semi-finals. (Pictured below) with Mr. Mills, the owner of Doveleigh Care.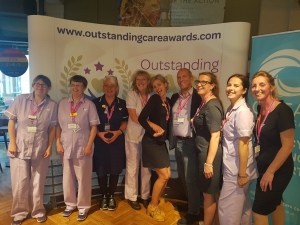 Out of these semi-finalists, Doveleigh Care are delighted to announce that;
Stacie Mcgrory is a finalist in the Care Assistant of the Year category,
Angela Brooker is a finalist in the Outstanding Contribution to Social Care category,
Samantha Evens is a finalist in the Care Home Manager of the Year,
Amy Burt is a finalist in the Care Home of the year category.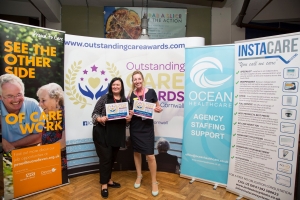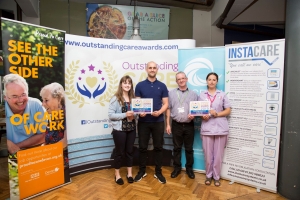 Well done to everyone who plays a part in making Doveleigh Care Ltd the best care team possible.